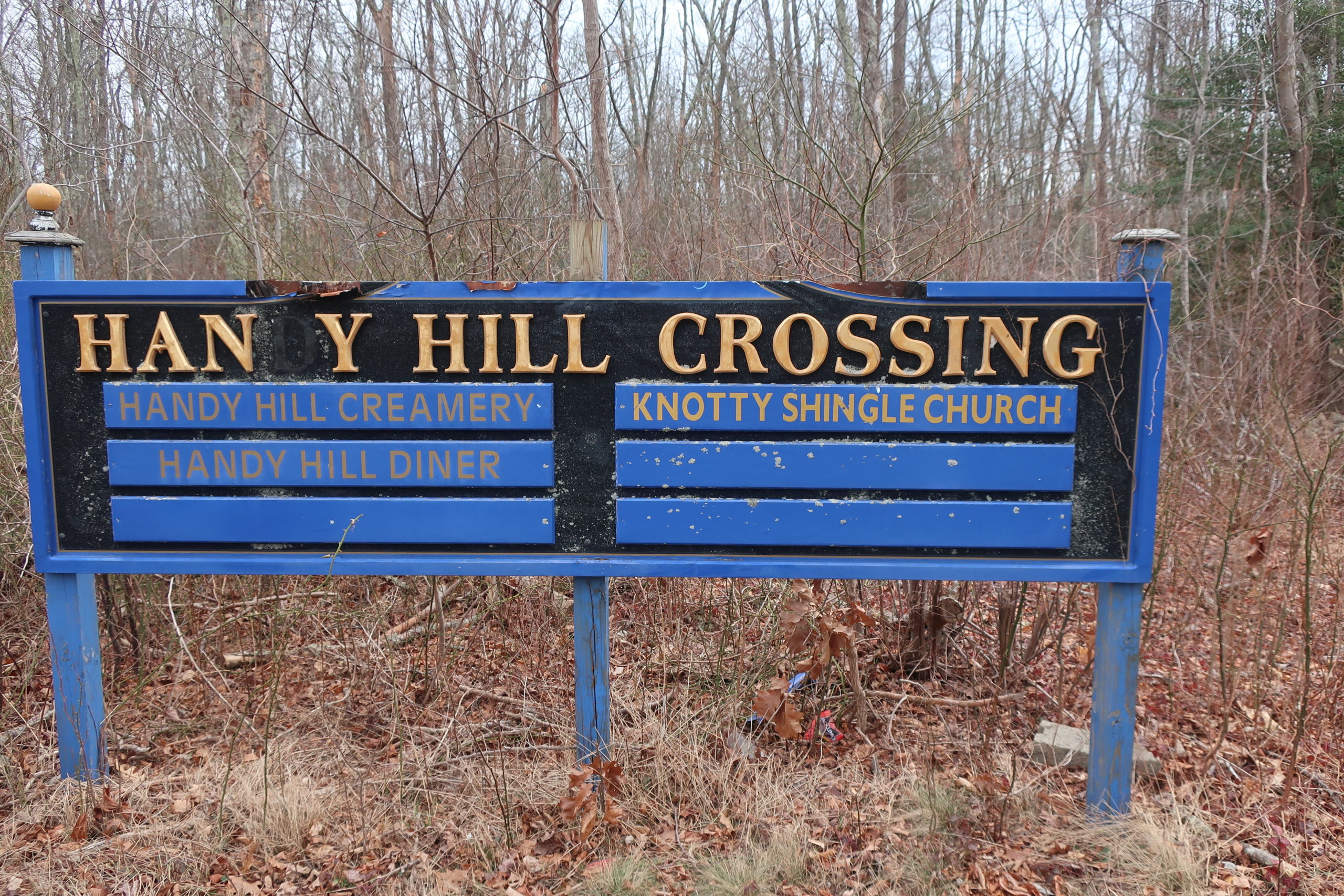 Have you ever noticed the large, slightly battered sign "Handy Hill Crossing" sitting at the intersection of Main Road and Handy Hill?
It marks the location close by of Handy Hill Creamery, well known to all of us as well as the Handy Hill diner, recently removed from the site.
It also marks the location of the Knotty Shingle Church. But where exactly is the Knotty Shingle Church? What happened to it? And, how did it get its name?
The Knotty Shingle Church (officially known as the Third Christian Church) was built in 1842, deriving its nickname from the many knots in the shingles. According to contemporary accounts, in the hundred-year-old structure were rows of tidy, ivory colored pews equipped with the old hymnals, an organ, pulpit, a nice little library, and two cozy stoves "that warmed the congregation's feet while the pastor warmed their souls."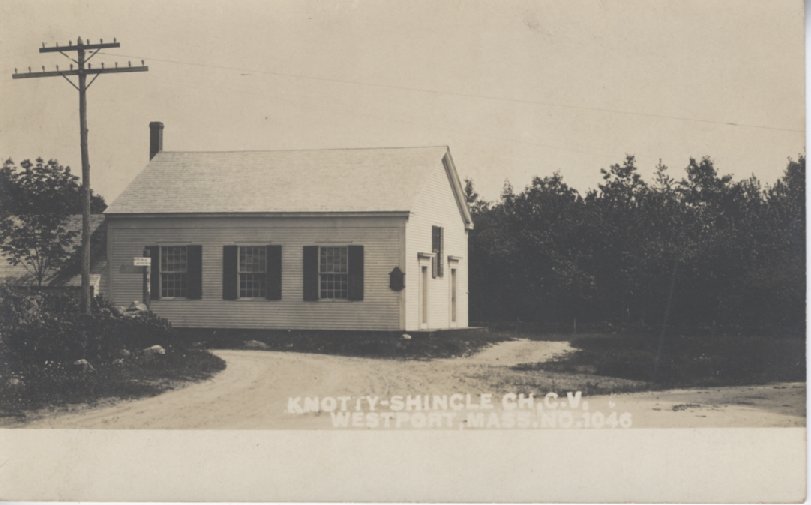 In 1927, it merged with the Central Village Friends Meeting and the building stood vacant for many years. It was destroyed by fire in 1947.
A local newspaper "The Seasider" provides a few details:
"Unfortunately most eyes are tightly shut at three in the morning and the fire had a good start before it was discovered….for nearly four hours firemen fought the blaze… it was found that the heat from the fire had melted telephone cables across the street, causing 300 subscribers on 82 lines to be without telephone service until late the next day."