If you would like to know more about volunteering for the Westport Historical Society, please call us at 508 636 6011 or contact us using the form below:
Current committees include:
Artisan Fair Committee
Collections Committee
Facilities Committee
Education Committee
House Tour Committee
Finance Committee
---
Handy House Docents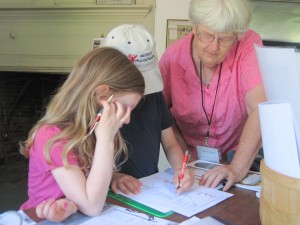 Anyone interested in local history and meeting new people should consider becoming a docent for the Handy House. We offer a flexible schedule but as a general rule of thumb volunteers must be able to commit to volunteering on one Saturday per month June through October.
—————————————————————————————————————–
Children's Heritage Education Program 
Docents in the Westport Historical Society Children's Heritage Education Program are trained volunteers who share their interest and love of Westport history with schoolchildren. We focus primarily on 3rd grade students, but, also work with grades K-12. The word docent comes from the Latin word docere, which means "to teach".
Docents teach school groups about the history of Westport, the Bell School, the Handy House, the Head of Westport, and Westport Point. They conduct on-site tours at each location and lead interactive programming that supports the topics being discussed.
The Westport Historical Society provides a training program for new and current docents. This program is usually ½ – one day in length, depending on the topic, with continuing education throughout the calendar year. Docents must also be willing to undergo a CORI background check. Please complete the Docent Information Form and CORI Form and send them to PO Box N188, Westport MA 02790.
For additional information, please contact:
Kathleen McAreavey, Manager of Education Programs 508 636 6011
---
Handy House garden volunteers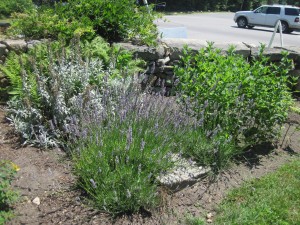 Attention garden lovers! Can you spare a few hours to help maintain the Handy House gardens and grounds? We need volunteers to weed, prune and water the gardens so the house will look in tip-top shape for our visitors. Also, the Handy House's "Green Thumb Team" is need of garden tools, especially a cart or wheel barrow. If you have any spare tools to share, please consider a donation to the Westport Historical Society. All donations are tax deductible.
---
Cataloguers: Computer savvy volunteer to assist with cataloging projects. This is an opportunity to work with some interesting documents and other collections. Must be familiar with scanning, comfortable with simple data entry methods and an accurate typist. Training will be provided. Regular Commitment: 2 hours per week. Volunteer must be able to work at the Bell School house during a 9 AM to 5 PM weekday schedule.
——————————————————————————————————————-
Writers and storytellers: Our collection contains some fascinating objects with interesting stories to tell. We need volunteers to help research local history topics and write short articles for our website, newsletter and press.
—————————————————————————————————————
Typists: We often need to transcribe interesting documents in our collection and we require a speedy and accurate typist to assist us. Commitment: 2 -3 hours/week. This work can be done in the comfort of your own home and according to your own schedule. Volunteer must have access to a computer.
—————————————————————————————————————
Halloween at the Handy House: Scheduled for the fourth Saturday in October. This is one of our most popular family events at the Handy House. We are looking for creative people to help decorate the house and grounds. Must have some availability September through October.
————————————————————————————————————-
Lectures: assist with set up, clean up after the lecture, filming, greet and help sign in attendees. Volunteer must be available some evenings.