Welcome to our new smartphone app!
Archaeology Tour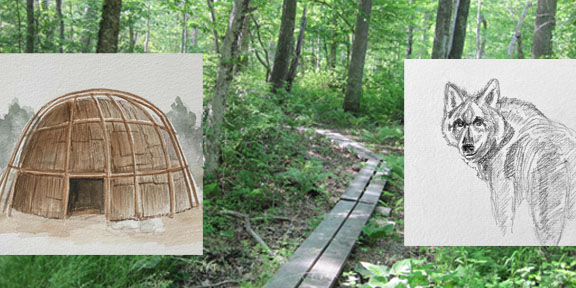 We are excited to introduce our first mobile tour designed for use on your smartphone. You can consider this to be your personal audio guide! Our first smartphone tour focuses on the theme of archaeology. Visitors can walk the Handy House Heritage Trail in the virtual company of Holly Herbster, a professional archaeologist who has worked in southern New England for more than 30 years. As you walk along the trail, she will guide you through the more than 10,000-year human history of Westport. From the era of woolly mammoths to the current future advances in archaeological techniques, her tour enables you to see the landscape from a new perspective.
The easy-grade 0.7-mile trail can be accessed from the parking lot at 202 Hix Bridge Road. This land is part of the historic Handy House property. Today, the property is owned by the Westport Historical Society. The tour is free.
Download is available for iphones and android.