Handy House, 202 Hix Bridge Road,
Open 10 AM – 4 PM every Saturday
June 18 – September 31, 2022
FREE.
Parking is available off Hix Bridge Road.
Tours every Saturday at 11 AM
Special exhibition: A Wedding Dress Retrospective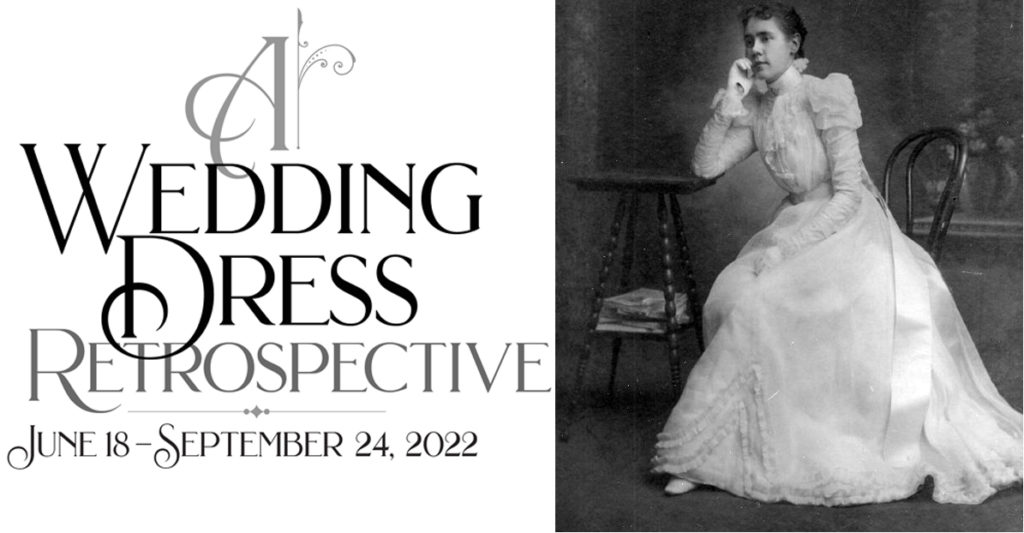 Curated by clothing and textile historian Blair Walker, the exhibition features 14 bridal gowns from the late 19th century to 1950. "Many women dream of their ideal wedding dress," Blair Walker, exhibition curator commented. "Each dress is a realization of one of those dreams."
Special curator-led tours of the exhibition are scheduled throughout the summer.
Kids Make History
July 13 – August 17, 2022
Wednesdays 9 am – 11 am

Family activities include traditional toys and games and unique crafts, available when the house is open and on select Wednesday mornings in July and August. Enjoy a new StoryWalk along the Handy House Heritage Trail, featuring the children's book "Wild and Woolly Mammoths" by Aliki and a life-size baby woolly mammoth!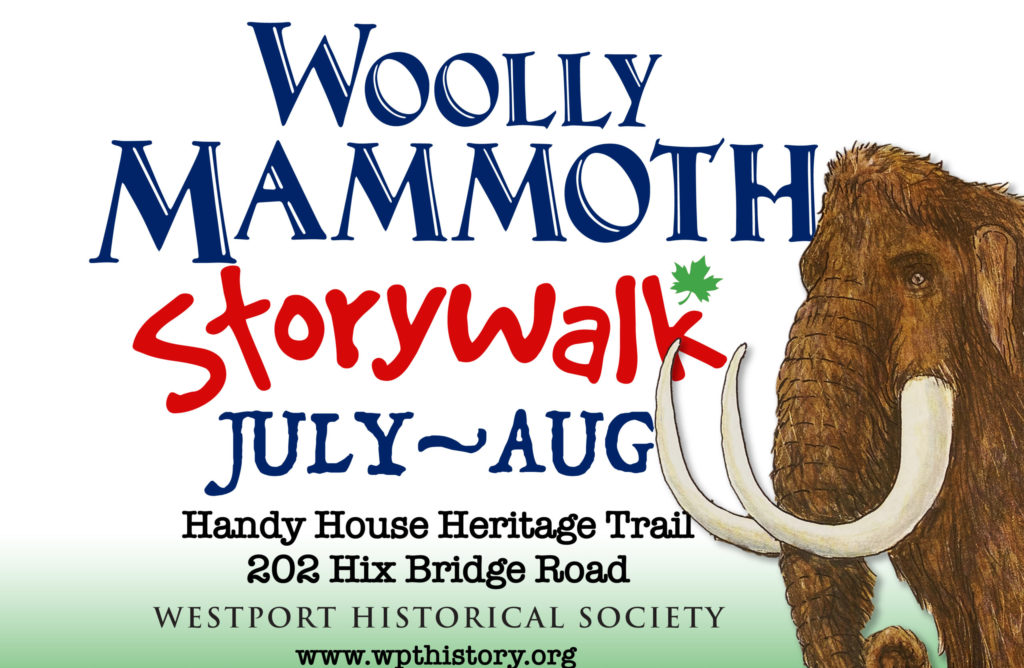 Woolly Mammoth StoryWalk
Handy House Heritage Trail
Open dawn – dusk
July/August 2022
This Storywalk features the children's book "Wild and Woolly Mammoths" by Aliki. Travel back thousands of years to explore the exciting world of woolly mammoths and come face to face with a life-size baby woolly mammoth!
Special exhibition: Infinite Details: Reshaping Everyday Life 1700-1850
Handy House Artisan Fair and Vintage Market
10 AM – 3 PM
202 Hix Bridge Road, Westport MA
Saturday September 17, 2022
(Rain date Sunday September 18, 2022)
Handy House Artisan Fair, organized by the Westport Historical Society, showcases 30 local craftspeople who specialize in skills and traditional crafts commonly practiced in the 18th and 19th century.
Traditional craftsmanship, from blacksmithing to green woodworking, is still very much alive in Westport. The Artisan Fair offers a rare opportunity to meet these craftspeople, learn about their skilled hand work and human powered technologies through hands on demonstrations. Some artisans will have their work for sale, so it will also be a chance to get a jumpstart on holiday shopping! This event not only preserves and perpetuates knowledge about traditional crafts, but is also an opportunity for the community to reconnect to its own history, to visit the Handy House and to celebrate the special heritage of the town of Westport.
---