Family Activities on the Trail
Tree Bark Scavenger Hunt
Print and go! The scavenger hunt begins at the Handy House Heritage Trail, 202 Hix Bridge Road.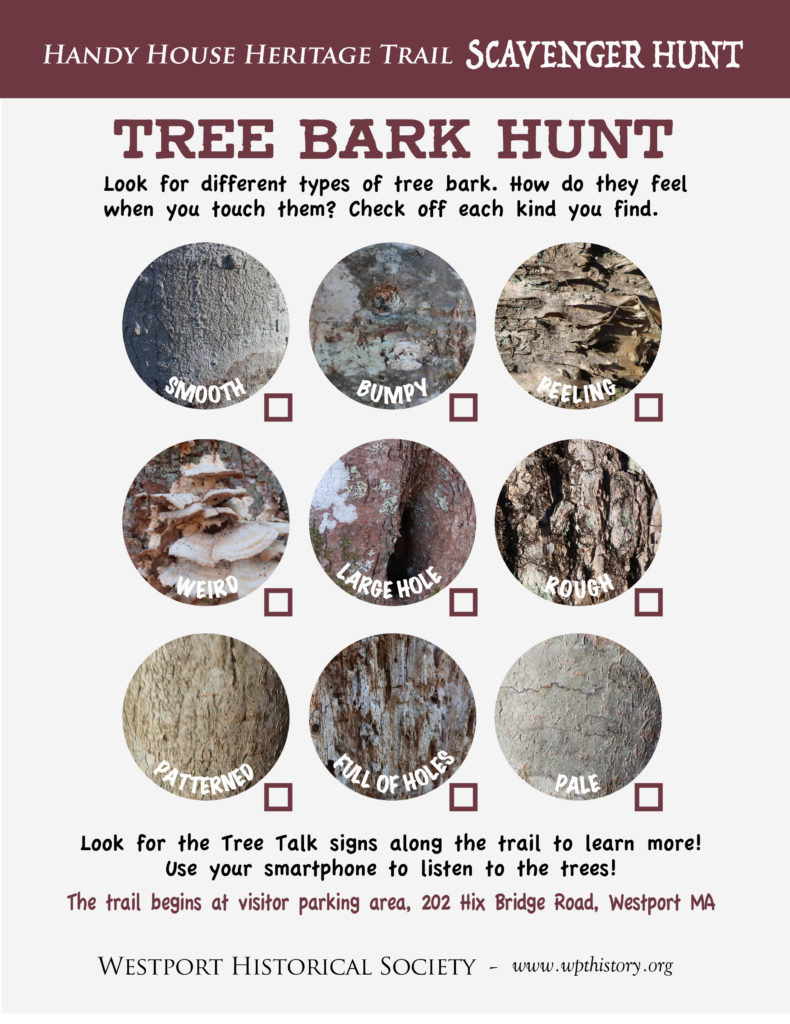 Archaeology Scavenger Hunt
Archaeologists look for clues on the surface to help them find sites and artifacts that are buried underground, and to understand what people did in the past. Be an archaeologist for a day and help figure out what happened along the Handy House Trail!