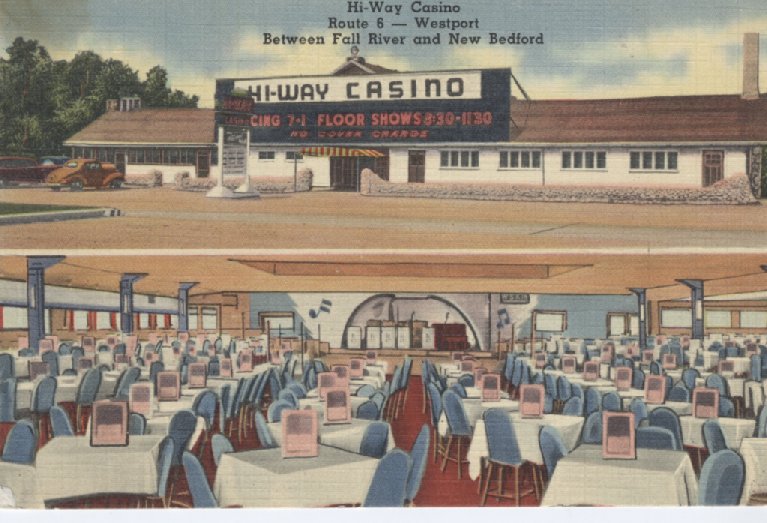 Hi-Way Casino, Route 6 Westport, one of Westport's more glamorous nightclubs of the 1930s-50s. Located between Fall River and New Bedford. Largest night club in new England. Seating 1200 people with private banquet hall. Known for fine floor shows. Owned and operated by Henry O. Gaudreau.


Among the many popular jazz bands that played the Hi-Way Casino was Johnnie Alle's Orchestra.



Nationally-known stars such as Frank Sinatra, Tony Bennett, Dean Martin, and Jerry Lewis also performed at the Hi-Way Casino.