Our online exhibits in many cases extend and perpetuate the live exhibits we hold at the Historical Society. This allows us not only to display information from those exhibits – and thus bring them into reach of any one, any time – but to extend those exhibits if and when we see the opportunity to include information that may not have been available at the time of the live event. This page, arranged in chronological order by the exhibit's date or creation, contains a brief description and links to each.
This online exhibit was built from material assembled for a live exhibition at the Westport Historical Society August 26, 2006, to September 4, 2006. It includes pictures, letters, documents, and accounts of whaling in Westport and the people who went whaling, or supported the industry on shore.
Westport Memories — Postcard Collection of Albert Lees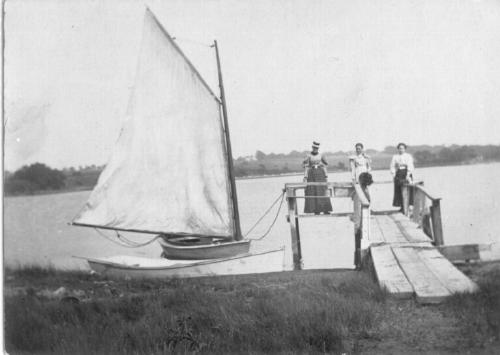 The photographs and related information in this collection were first exhibited at the Bell School in September 2003 by the Westport Historical Society. The images come from postcards from the collection of Al Lees Jr. Bette and Jack DeVeuve composed the captions. The focus on Westport and are divided into several categories, such as "schools."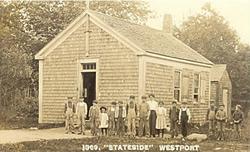 Do You Remember? A Stroll Down Memory Lane. . .
You may not…but the late Al Lees sure did and after nearly five decades of collecting old pictures and postcards of our coastal area, Al decided to offer these images to the world by putting them online in a searchable archive. These cover Westport and nearby communities.
Winds of Change — Westport's Hurricanes Revisited