Our online exhibits in many cases extend and perpetuate the live exhibits we hold at the Historical Society. This allows us not only to display information from those exhibits – and thus bring them into reach of any one, any time – but to extend those exhibits if and when we see the opportunity to include information that may not have been available at the time of the live event.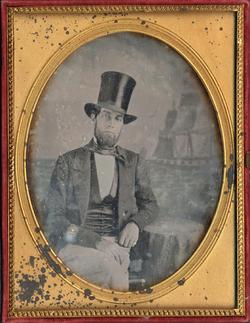 This online exhibit was built from material assembled for a live exhibition at the Westport Historical Society August 26, 2006, to September 4, 2006. It includes pictures, letters, documents, and accounts of whaling in Westport and the people who went whaling, or supported the industry on shore.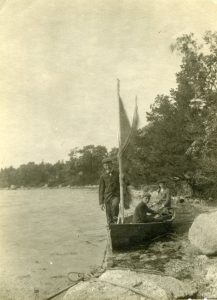 Headwaters to Harbor: Westport's Heritage of Water
What does being on or near the water mean to you?
Freedom? Fishing? Escape?
Take a journey through time along our local waterways to discover a place far from the serene retreat that we experience today — a river that was a bustling workplace, a secretive place of hiding, and a resource that was harnessed by an entrepreneurial spirit. Next time you spend a day on the river or on the beach cast your thoughts back a few generations to a time when these flowing waters signified livelihoods, fortunes won and lost, commerce, risk, adventure, danger, and the watery route— to exotic lands…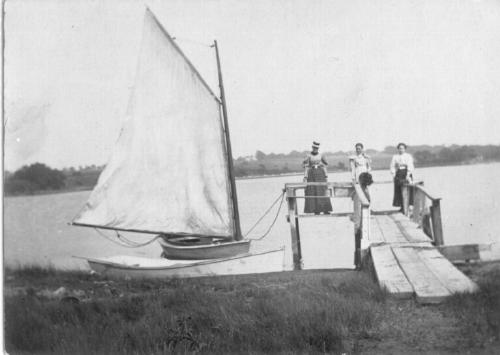 Westport Memories — Postcard Collection of Albert Lees
The photographs and related information in this collection were first exhibited at the Bell School in September 2003 by the Westport Historical Society. The images come from postcards from the collection of Al Lees Jr. Bette and Jack DeVeuve composed the captions.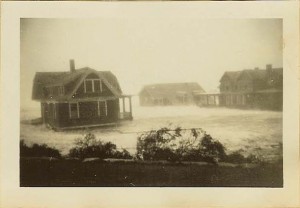 This exhibition examines the impact of four category three hurricanes that have swept across Westport.
August 26th 1635 (Great Colonial Hurricane)
September 23rd 1815 (The Great September Gale)
September 21st 1938 (Long Island Express)
August 31st 1954 (Hurricane Carol)
As memory of these events begins to fade, and as scientists continue to debate the implications of global warming, this exhibition aims to rekindle a healthy respect and awareness of potential effects of hurricanes.