Children's Heritage Education Program 
Docents in the Westport Historical Society Children's Heritage Education Program are trained volunteers who share their interest and love of Westport history with schoolchildren. We focus primarily on 3rd grade students, but, also work with grades K-12. The word docent comes from the Latin word docere, which means "to teach".
Docents teach school groups about the history of Westport, the Bell School, the Handy House, the Head of Westport, and Westport Point. They conduct on-site tours at each location and lead interactive programming that supports the topics being discussed.
The Westport Historical Society provides a training program for new and current docents. This program is usually ½ – one day in length, depending on the topic, with continuing education throughout the calendar year. Docents must also be willing to undergo a CORI background check. Please complete the Docent Information Form and CORI Form and send them to PO Box N188, Westport MA 02790.
For additional information, please contact:
Kathleen McAreavey, Manager of Education Programs 508 636 6011
---
Handy House Docents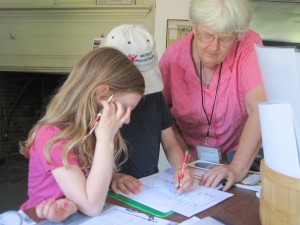 Anyone interested in local history and meeting new people should consider becoming a docent for the Handy House. Docent training takes place in late April/early May.  We offer a flexible schedule but as a general rule of thumb volunteers must be able to commit to volunteering on one Saturday per month June through October.
---
Pop Up Museum project
A pop up museum is a temporary exhibition that "pops up" in non traditional venues, often centered around a theme or idea. A Pop Up Museum usually lasts a few hours on one day and focus on bringing people together in conversation through stories, art, and objects. They can happen anytime, anywhere, and with any community. It encourages visitor participation and also helps the historical society to provide connections to local heritage beyond the walls of our museum buildings. We seek creative thinkers to plan and implement and facilitate this project.
---
Handy House garden volunteers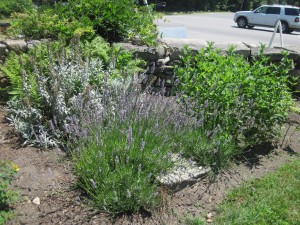 Attention garden lovers! Can you spare a few hours to help maintain the Handy House gardens and grounds? We need volunteers to weed, prune and water the gardens so the house will look in tip-top shape for our visitors. Also, the Handy House's "Green Thumb Team" is need of garden tools, especially a cart or wheel barrow. If you have any spare tools to share, please consider a donation to the Westport Historical Society. All donations are tax deductible.