Stories in Stone Historic Cemeteries Tour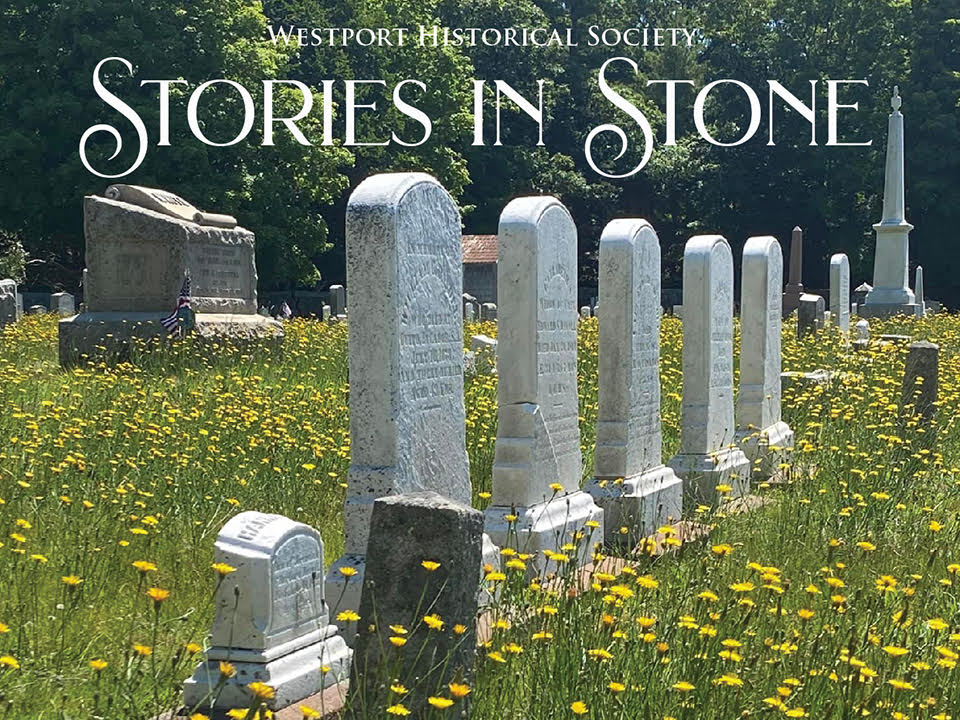 Stories in Stone Historic Cemeteries Tour
10 AM – 2 PM Saturday June 10, 2023
(rain date Sunday June 11)
General admission tickets are also now available ($35 per person).
Purchase at Partners Village Store on day of tour
or purchase in advance using the form below.
Did you know that there are over 100 historic cemeteries in Westport? The Westport Historical Society will hold its first tour of Westport's historic cemeteries on Saturday June 10, 2023.Stories in Stone Historic Cemeteries Tour offers a unique opportunity to visit up to 8 cemeteries, weaving together stories of those buried at these sites with a chance to explore some special locations in Westport. Many cemeteries are hidden in the most surprising places — behind backyards or in fields and woods! The tour embraces the diverse and connected stories of Quakers, Mayflower passenger descendants, Native Americans, African Americans, military veterans, and of families that have been embedded in our community for generations. The tour will also highlight gravestone restoration and repair techniques. Tour the cemeteries at your own pace. Volunteer guides will share information at each site.
Sponsors receive tickets to the tour and will enjoy special access to some "to-die-for" refreshments donated by The Foodsmith, available during the tour! All sponsors will be gratefully acknowledged in the tour brochure. Some of the sites on the tour include:
Allen-Wilcox
Friends North
Friends Central
Charlotte White
Thompson
Gifford-Richmond-Mosher
Gifford-White-Cornell
Brownell-Handy
Tripp
General admission tickets are also now available ($35 per person).
Click here to learn more about the cemeteries on the tour.