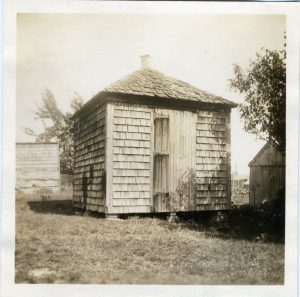 The powder house was built c. 1812 by a town military brigade called into existence by the War of 1812. It was probably used as a "magazine" rather than a powder house, housing "home guard" stores of shot. Its first site was on the lot where 51 Drift Road now sits. Later it moved behind the Head Garage where it stored surveyor's and weigher's equipment. By the early 1970's,  the Historical Society moved it to the present position on the triangle at the Head of Westport. (The Head of Westport, Westport Historical Commission)
In 1908 an article in the New Bedford Sunday Standard reported:
"Some of the old rifle balls used in muzzle loading muskets are still there. They are at least three quarters of an inch in diameter. One of the soldiers in the Home Guard was reprimanded for not carrying a whisk brush, which all the members of the company were required to have. When the old soldier showed up at quarters the next time, he was completely laden down with all the old brushes and brooms that he could lay his hands on, everything from a hairbrush to a barn broom." (August 22 1908)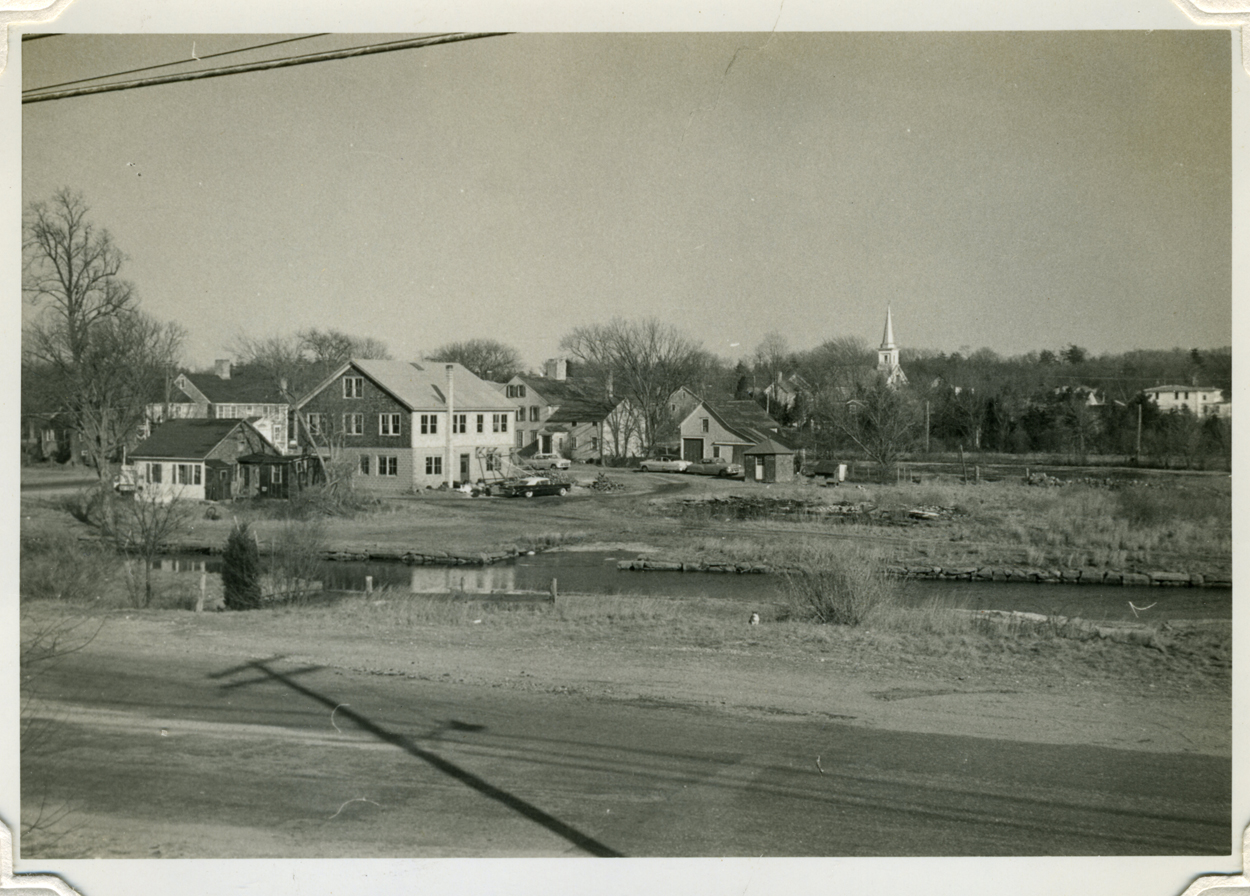 In 1970, Carlton Brownell studied the Powder House. He wrote:
"I have studied the Old Powder House at Head of Westport very carefully and it is a most interesting building. Although of early 19th century date, its construction is traditional and in miniature is like the much earlier schools and churches. Timbers are hand hewn, nails are wrought iron, laths are split and plaster is sand and burned shells or limestone." (WHS collection).
The powder house was restored in 2016 with Community Preservation Act funds.
Other references:
Lease for powder house 1821 page 1 (Westport Town  Records)
Lease for powder house 1821 page 2