By the mid 19th century, the wealth and aspirations of retired whaling masters and ship-owners had transformed the Head of Westport from a center of industry into a genteel community. The flurry of shipbuilding probably depleted timber resources and the industrial activities that had dominated the Head gradually gave way to services for wealthy retired whaling captains. Successful whaling masters bestowed a rich and enduring architectural legacy in Westport. They are responsible not only for some of the grander Greek Revival style homes of Westport, but they also helped to establish some of the key social institutions such as schools, the Pacific Union Church, and Washingtonian Hall, a temperance society.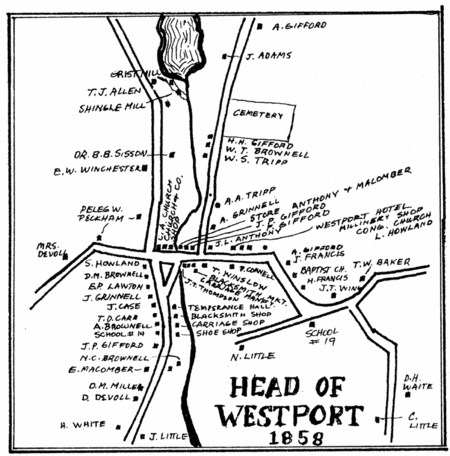 [Map of the Head of Westport 1858 by Henry Worth WHS.]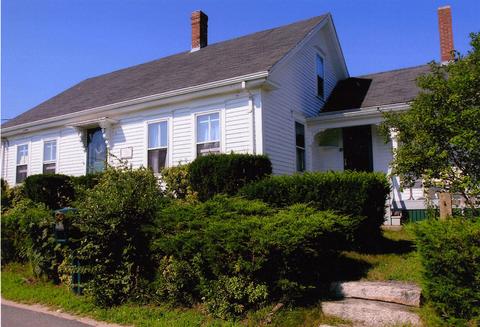 15 Drift Road
A house associated with whalers and sea captains, this was the home of Charles Chase, a whaling master at the tail end of the industry in the early 1900's. He served as master of the Andrew Hicks, Platina and Sunbeam, all operating from New Bedford. He was a long lived man who entertained many at the Head with stories of his adventures.
[Photo by Jon Alden ]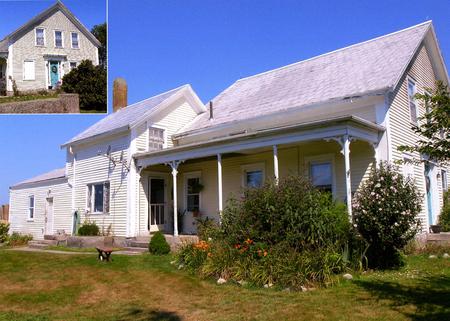 59 Pine Hill Road
Retired captain and whaler, Charles Little, built this house in 1863.
[Photo by Jon Alden ]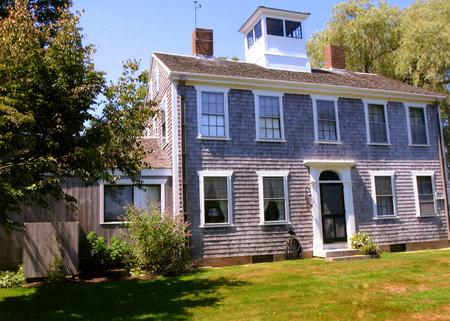 775 Horseneck Road
The widow's walk on this house allows views of the harbor and Buzzard's Bay. Built by Capt. James Brightman, who was both a whaler and a merchant sailor.
[ Photo by Jon Alden ]
504 Old County Road – Built circa 1870 by John L. Anthony, who briefly owned the Leonidas in 1850 and was a prominent local merchant.
[WHS]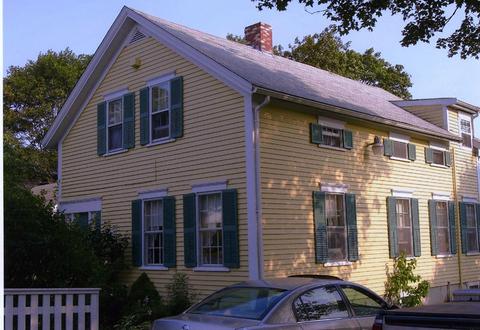 525 Old County Road
John Grinnell, master of the Thomas Winslow in the 1860's after its transfer to New Bedford, built the house around 1840.
Photograph courtesy Jon Alden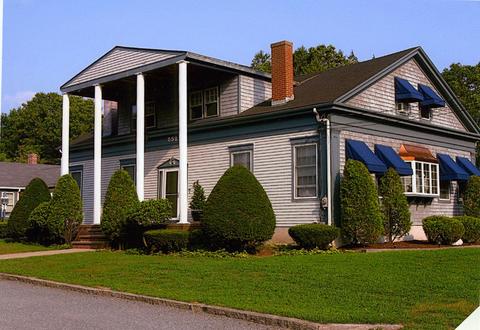 552 Old County Road
An old house on the lot was torn down by Captain Hiram Francis and replaced by this Greek Revival in 1842. He had a long and successful career of over 30 years as whaling master on several Westport vessels including Industry in the 1830's, followed by 7 consecutive voyages as master of D. Franklin in the 1840's and 6 voyages on Elizabeth in the 1860's.
Photograph courtesy Jon Alden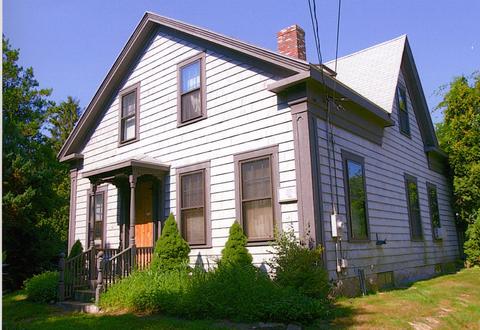 42 Reed Road
Weston Tripp, a whaling captain, built this house. Like many whaling masters, he became a gentleman farmer in his retirement. He was master of the Kate Cory, Barclay, Mattapoisett and, in 1877, sailed as master of the Union on one of last whaling voyages out of Westport.
Photograph courtesy Jon Alden