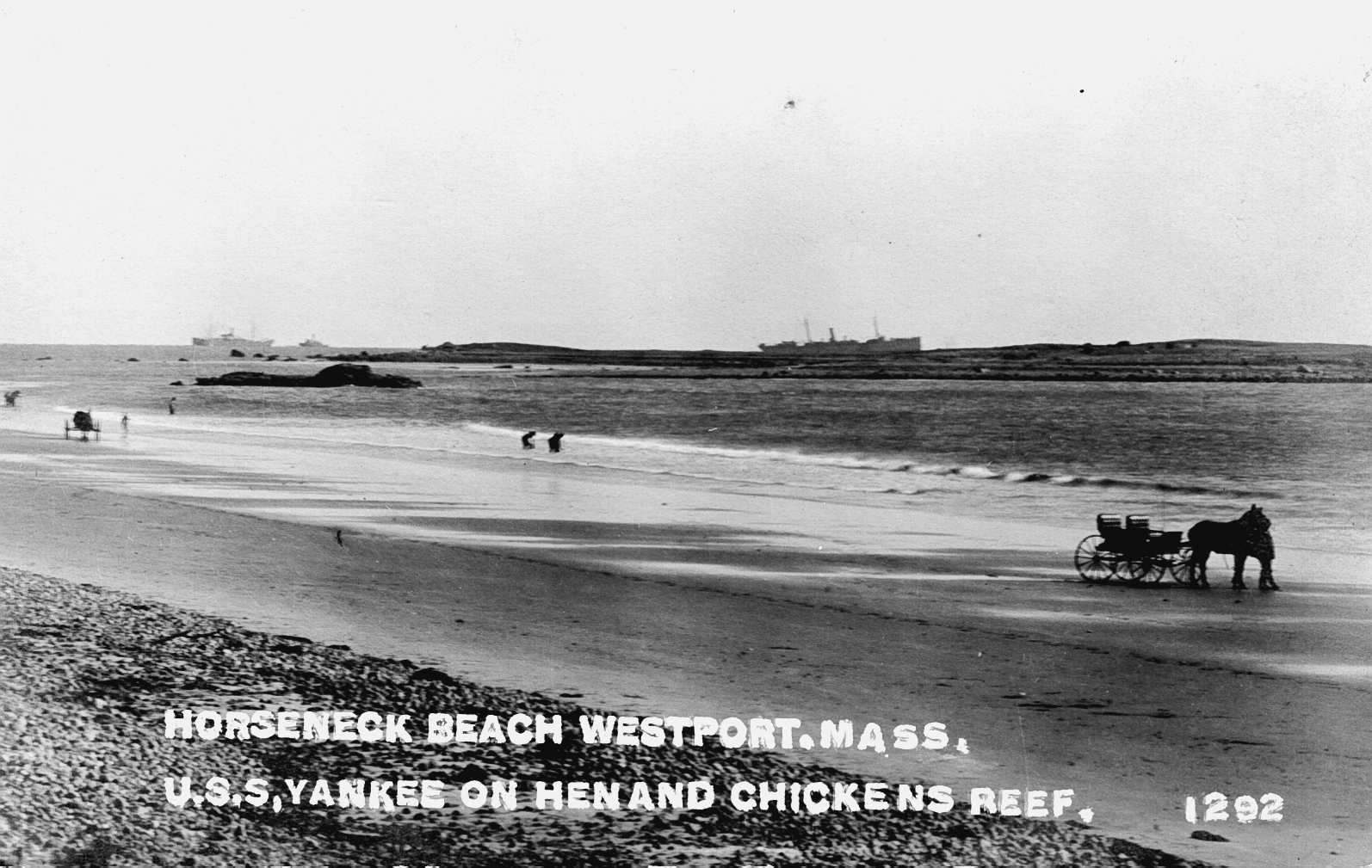 U.S.S. YANKEE aground on Hens and Chickens Reef as seen from Horseneck Beach. The U.S.S. YANKEE, formerly the passenger vessel EL SUD, was converted to a naval cruiser and was part of Teddy Roosevelt's "Great White Fleet" which blockaded Cuba during the Spanish-American War in 1898.
In September 1908, YANKEE was mother ship to a fleet of submarines undergoing training in the Atlantic off the coast of southern New England. En route from Cuttyhunk to Newport for a load of coal, YANKEE ran aground onto the rocky reef at Hen and Chickens in Buzzard's Bay during dense fog.
Air compressors forcing water out of her hull raised YANKEE off the reef and two tugs took her in tow. However, heavy seas caused the tow lines to break and the YANKEE sank again in seven fathoms off Dumpling Light and Great Ledge.
A second attempt to raise YANKEE, again with compressed air, was successful but the metal framework of the ship was too weakened and again she sank. Salvage was attempted intermittently over the next five years. In 1920 YANKEE was determined to be a navigational hazard to shipping and was demolished with dynamite by the U.S. Navy.
(Data on U.S.S. YANKEE from New Bedford Standard Times Archival Library)