Date: April 13, 2019
Time: 10:00 am
to
2:00 pm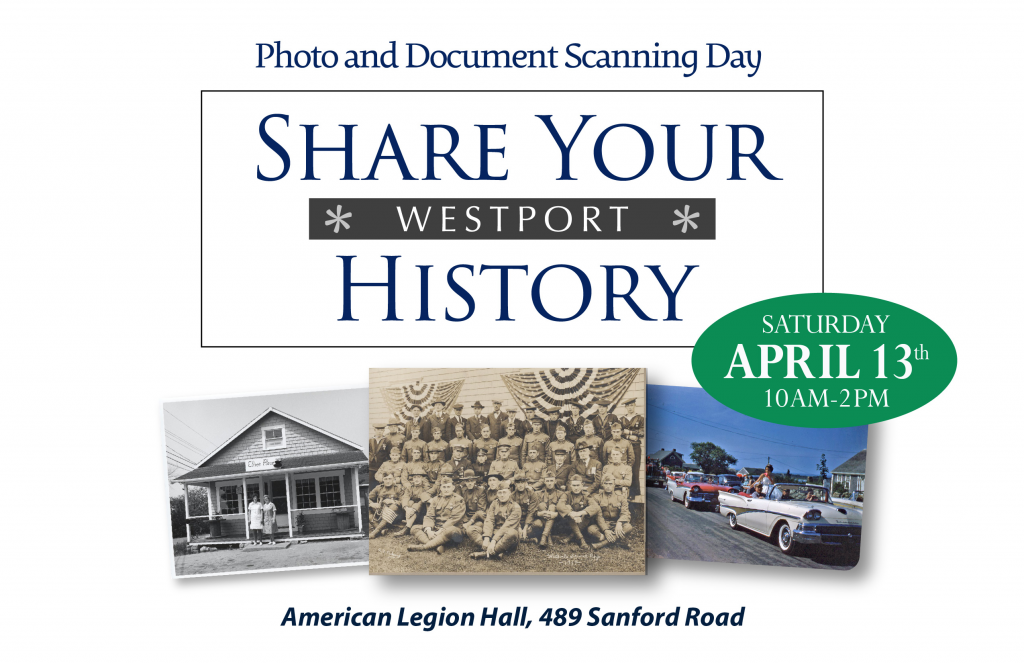 American Legion Hall, 489 Sanford Road
Bring up to 5 photos of people, places, events connected to Westport. They can be old or new, formal or snapshots.
Not sure what to bring? We are interested in anything connected to Westport, but especially welcome photos dating from 1950s – 1980s. We also encourage Westport veterans to share some photos and records of their military service. Other ideas: school, Lincoln Park, Alhambra's, Fourth of July celebrations, buildings, farms, your family's history.
We will scan the photos and return them to you immediately.
The digital photos will be preserved and shared in our archive.
Free and open to all