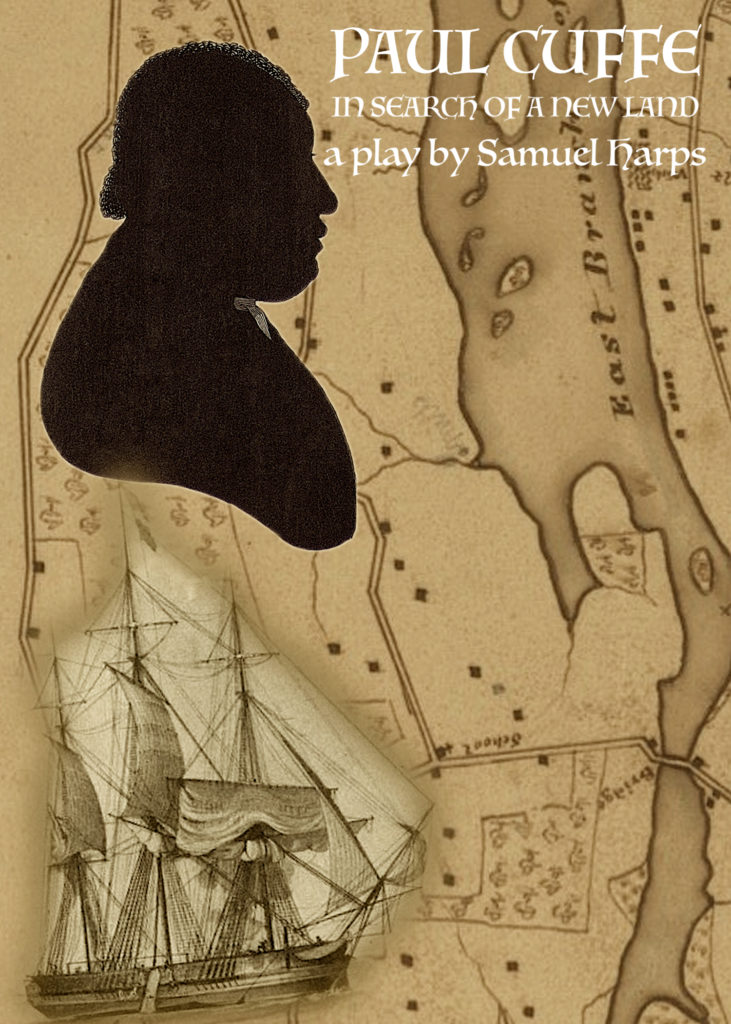 (6.30 PM Join us for a pre-performance reception, light refreshments will be served)
Dedee Shattuck Gallery, One Partners Lane, Westport MA
Free, pre-registration is required as seating is limited.
A WORK-IN-PROGRESS PERFORMANCE
Join us for a staged reading of chosen scenes from an original play by Samuel Harps based on the remarkable life of Captain Paul Cuffe (1759-1817). This workshop performance provides the first preview of the play for a live audience, offering new perspectives to inform our understanding of Paul Cuffe whose struggles and achievements as a person of African American and Native American descent in early 19th century New England continue to resonate today.
Playwright Samuel Harps notes: "In my quest to bring more stories of African-American historical figures and events to the stage, it is important to bring an audience into the early phase of the rehearsal process. A group of talented actors from Massachusetts, Rhode Island, and New York will read scenes from our two act drama as we embark on a journey to bring the play into full fruition."
This event is part of an effort to raise funds to support future development for the play.
Samuel Harps is an award-winning playwright from New York. He is the founder and artistic director of Shades Repertory Theater, Rockland NY. His latest works focus on African American historical events and people. New York productions include The Paul Roberson Theater, The National Black Theater, The Billie Holiday Theater, Theater for the New City, Theater Four, Duality Playhouse, and HERE Theater.
This program is supported by a grant from the Westport Cultural Council, a local agency supported by the Helen E. Ellis Charitable Trust administered by Bank of America.
This program is presented in partnership with the Westport Historical Society.
Learn more about Paul Cuffe at www.PaulCuffe.org