Penny and Alton Hadfield Collection
WHS 2019.024
We recently received a collection of 178 photographs of Westport scenes taken in 1962. The collection was created by Penny Hadfield as part of a graduate course on urban/suburban growth and development in the Geography Department of Boston University.
"I had to take the bus down from Boston for a weekend," said Penny, "and get my mother (no car in those student days!) to quickly drive me around town to get all the pictures taken…hence all the road pavement seen in the pictures."
From local businesses to farms, fields, beaches, bridges and the river, this collection provides a terrific overview of Westport more than half a century ago. Some scenes are familiar while others are dramatically different. This was a time of change for Westport as the construction of Route 88 ushered in the modern era.
The coexistence of the old with the new is highlighted by one photograph showing a view of the new Route 88 bridge taken from the old Westport Point Bridge. Other photos document businesses that have long since disappeared such as the Moby Dick Sandwich Shop (located near the Back Eddy) and The Fireside on Drift Road. Throughout the collection, the automobile is an era-defining visual symbol — impressively stylish sedans for some residents and practical trucks for the farmers.
We present some highlights of this collection here and you can search and view the entire collection by visiting our collections database.
We invite you to time travel back to the 1960s and explore Westport from north to south!
Please share your memories with us.
We wish to thank Alton and Penny Hadfield for allowing us to scan these images.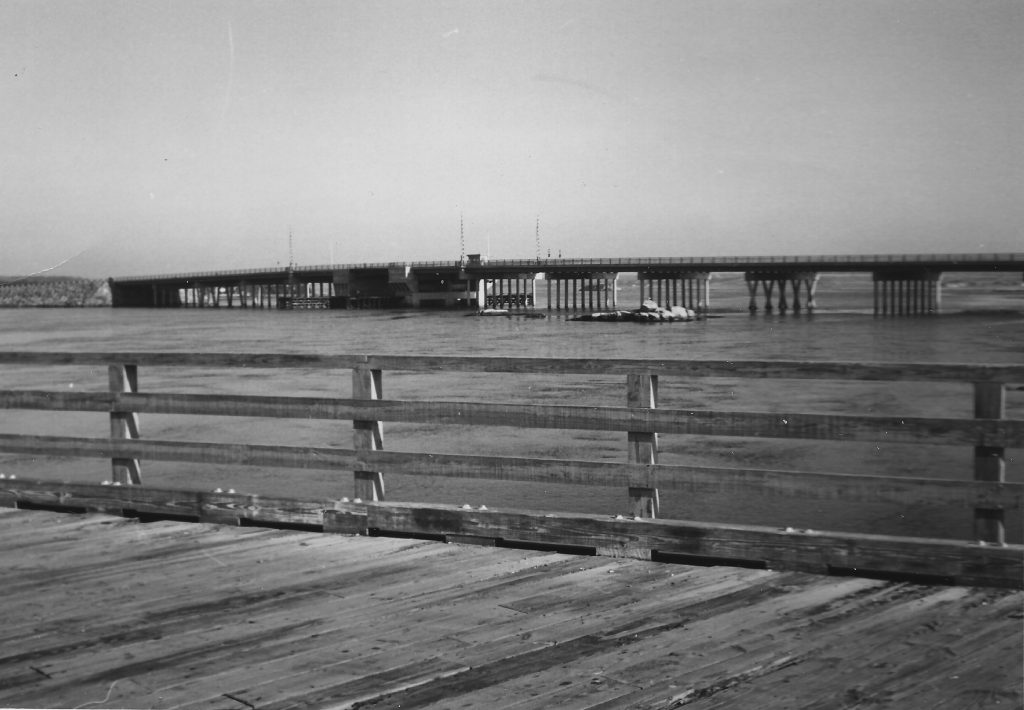 The new Route 88 bridge taken from the old Westport Point bridge