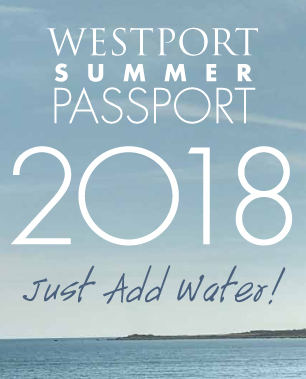 JUST ADD WATER!
July 1 2018 – September 30 2018
There is water everywhere in Westport, and this fun self-guided family quest showcases its amazing heritage. Whether ocean, bay, river, or brook, water shaped Westport's economy, culture, natural environment, and leisure activities. Visit six awesome "watery" places featured in the free booklet, look around, and answer some fun questions. At the end, your kids get a cool prize. It's a perfect summer activity.
Pick up your passport at Gray's Daily Grind or the Handy House, 202 Hix Bridge Road every Saturday  July – September.