Paul Cuffe: Following His Footsteps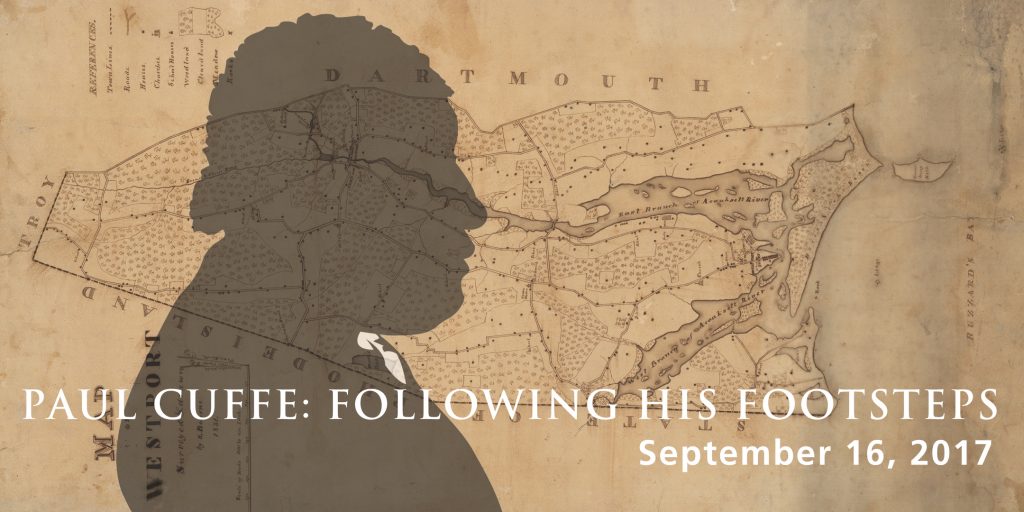 9 AM – 4 PM Saturday September 16 at the Westport Friends Meeting House, 938 Main Road, Westport
A symposium exploring new perspectives on the life of Paul Cuffe. Keynote speaker Vanessa Julye, Program Coordinator of the Ministry on Racism and Youth Ministries at the Friends General Conference and co-author of the book "Fit for Freedom, Not for Friendship: Quakers, African Americans, and the Myth of Racial Justice."
Panelists include: Dr. Jeffrey Fortin, author of forthcoming biography on Cuffe; Cedric Woods, Director of the Institute for New England Native American Studies, UMass Boston; Lamont Thomas, author of "Rise to be a People"; Andrew Pierce, Native American genealogist; and local historians Carl Cruz of the New Bedford Historical Society, David Cole, Betty Slade, and Richard Gifford. Following the symposium there will be a bus tour of local Cuffe and Wainer sites.
Pre-register to reserve a seat. Seating is limited.
This event is sponsored by Westport Historical Society, the Dartmouth Historical and Arts Society, the New Bedford Historical Society, and the Westport and Dartmouth Historical Commissions.