Summer Adventures for Kids
Fun Adventures at Handy House this August for Kids from 10 to 99 years!
Kids and adults from ages 10 to 99 are welcome to participate in hands on workshops on Wednesday mornings in August at the Handy House: Knot Tying on August 2, Scrimshaw on August 9, Wampum Making on August 16, and 1850s Westport Home-life on August 23.
For 90 minutes each week, 10:00 – 11:30 am, participants will learn the history behind each topic and then create an activity. These experiences provide an introduction to Westporters' interaction with the sea.
Space is limited.
To reserve your place:
call 508 636 6011
or
email us
or
fill in the information below and mail with your payment to: Westport Historical Society,  P.O. Box N188, Westport, MA 02790-0700
or pay by credit card below
---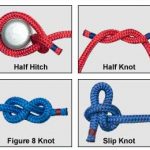 Wednesday, August 2, Knot Tying
---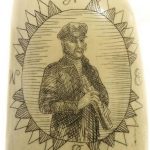 Wednesday, August 9, Scrimshaw
Growing up in Westport, Howie Gifford heard whaling tales of his ancestors. He will share those stories along with explaining the scrimshaw process with some easy and fun accompanying activities.
---
Artist Elizabeth Perry is a member of the Wampanoag Tribe of Gay Head – Aquinnah, specializing in traditional arts of the Northeastern Woodlands Native culture. She will introduce the history & process of making wampum and participants will create a beaded necklace.
THIS PROGRAM IS FULL!
---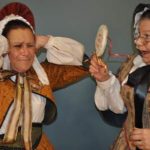 Wednesday, August 23, Westport Homelife of the 1850s
Ruth and Abby, the 1850s Ladies, will teach  crafts and games enjoyed by families of whalemen and sailors as they awaited the return of their fathers, brothers, and sons. Free!
---
Questions? Please call: 508-636-6011