Summer Adventures for Kids
Westport Historical Society ~ the Sea
Summer of '17 Adventures for Kids at Handy House!
This August, we offer a summer program for children, ages 10-15 years old, on the first four Wednesdays in August 2017 from 10:00 – 11:30 am at Handy House on the corner of Drift and Hixbridge Roads. Participation is limited to 15 students per session, so please register your child early.  Handy House will be open for any parents who would like to stay during each program. Each program takes place outside under tents, but, if there is inclement weather, sessions will be held inside Handy House. Historical Society staff and docents will be in attendance to assist each speaker and the students as concluding crafts and activities accompany each adventure!
Maritime history is the theme for this year! A history lesson that relates to Westport and/or the Handy House is interwoven throughout each program.
Wednesdays in August, 10:00 – 11:30 am; ages 10-15 years old, space is limited.
$12/session for WHS members; $15/session for non-members~(supply costs included in fee)
Cadman-White-Handy House, 202 Hix Bridge Road, Westport, MA 02790
Please fill in the information below and mail with your payment to: Westport Historical Society, Attn.: Summer  Adventure Program, P.O. Box N188, Westport, MA 02790-0700
---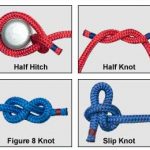 Wednesday, August 2, Knot Tying
---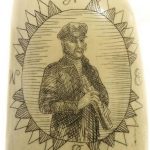 Wednesday, August 9, Scrimshaw
Growing up in Westport, Howie Gifford heard whaling tales of his ancestors. He will share those stories along with explaining the scrimshaw process with an easy activity kids can take home and share with their family!
---
Artist Elizabeth Perry is a member of the Wampanoag Tribe of Gay Head – Aquinnah, specializing in traditional arts of the Northeastern Woodlands Native culture. She will introduce the history & process of making wampum that kids can try as well!
---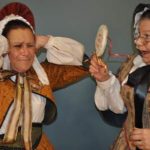 Wednesday, August 23, Westport Homelife of the 1850s
Ruth and Abby, the 1850s Ladies, will teach kids crafts and games enjoyed by families of whalemen and sailors as they awaited the return of their fathers, brothers, and sons.
---
Questions? Please call: 508-636-6011